Although their music is the sole thing that will keep them immortal in many ways, some of the ultimate rock titans that left this world have been honored by memorial statues as a way of community paying homage to their heroes.
These are some of the finest examples, check out the list of 10 statues honoring rock greats.
Bon Scott
This statue has been raised in honor of late great
AC/DC
vocalist
Bon Scott
in the city of Fremantle, West Australia. It was unveiled at Fremantle Fishing Boat Harbour in February 2008, portraying Scott standing on a
Marshal
amp.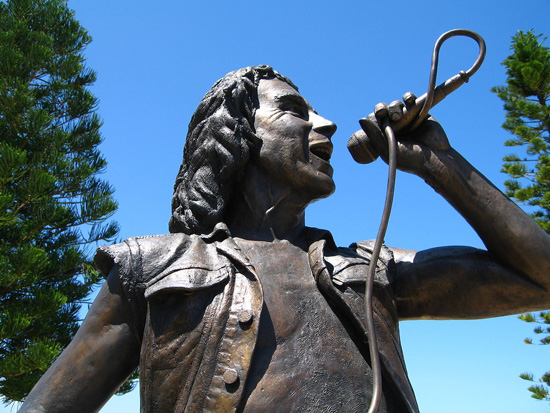 Stevie Ray Vaughan
Unveiled in 1993, three years after his death, this statue of
Stevie Ray Vaughan
is located in Austin, Texas as the city's very first public monument of a musician.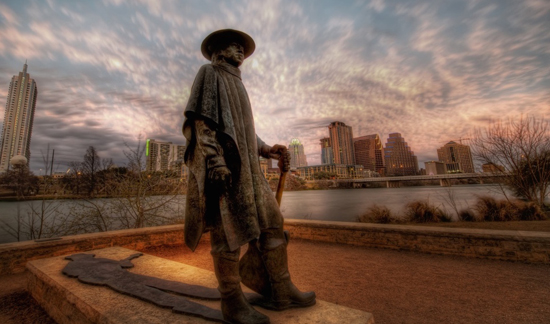 John Lennon
Located in the Vedado district in Havana, Cuba this statue was unveiled in 2000 in what is now known as the John Lennon Park.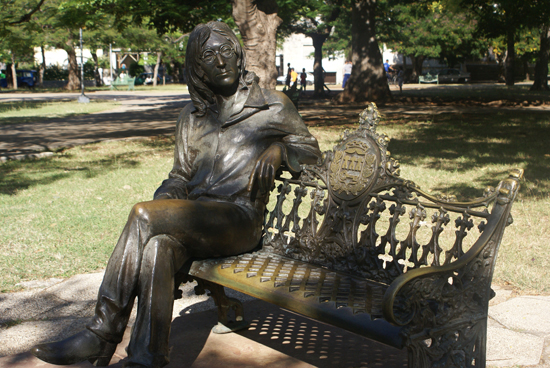 Buddy Holly
Honoring one of the early heroes of rock, who left us at the very young age of 22, this
Buddy Holly
statue can be found as the centerpiece of the centerpiece of Lubbock's Walk of Fame in Buddy's city of Lubbock, Texas.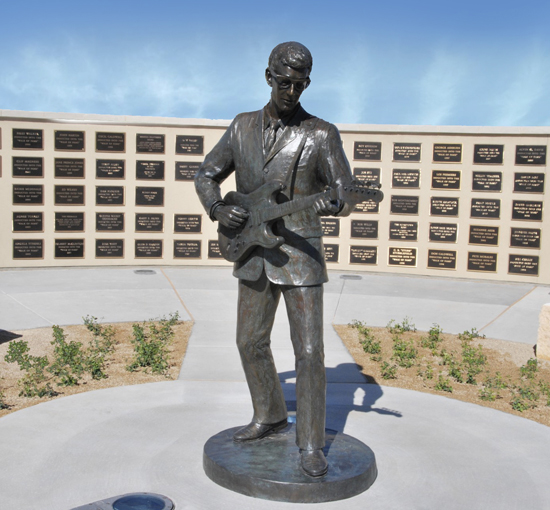 Otis Redding
The "
Otis Redding
Sittin' on the Dock of the Bay" is located in the Gateway Park in the city of Macon. As one of the all-time greats, Mr. Redding left us at the young age of 26.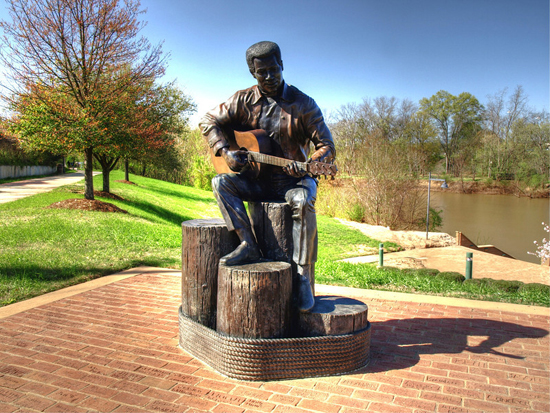 Elvis Presley
The King's former home of Graceland in Memphis was turned into the ultimate
Elvis
shrine, but this fine bronze statue comes as yet another tributes to his greatness and impact.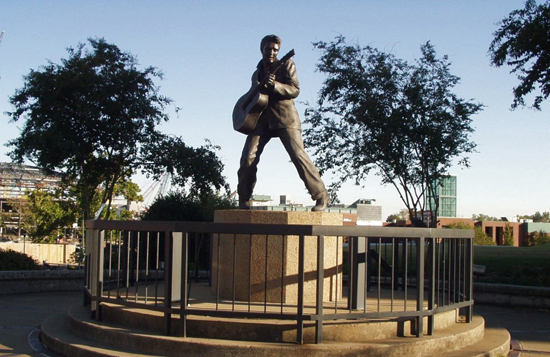 Phil Lynott
Located in Harry Street in Dublin, the statue of late
Thin Lizzy
frontman
Phil Lynott
was unveiled in 2005.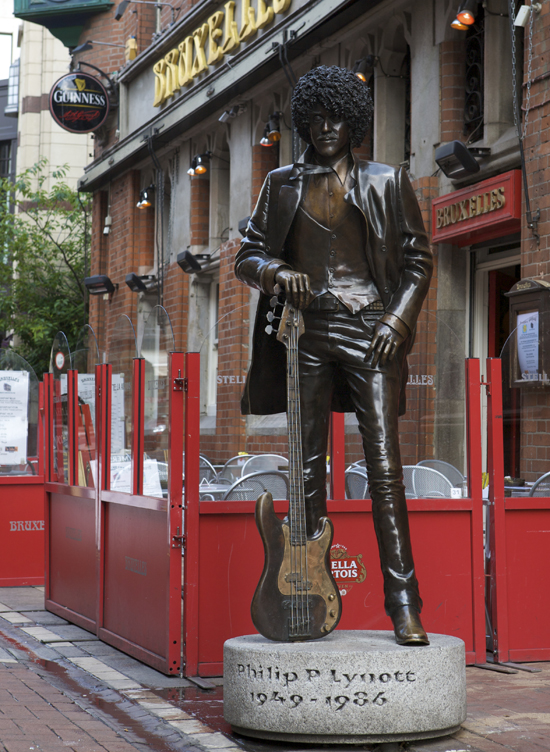 Ronnie James Dio
Celebrating
Ronnie James Dio
in the year of his passing, this statue was unveiled in 2010 in the Bulgarian city of Kavarna.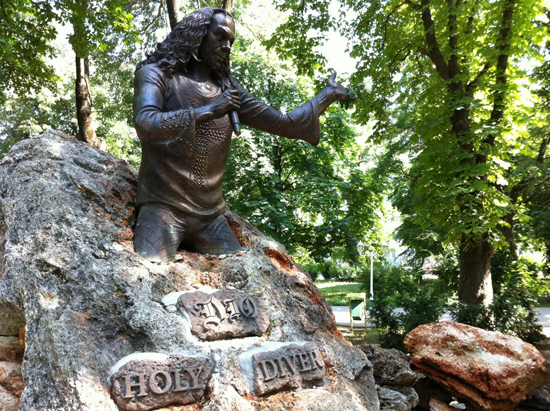 Jimi Hendrix
Presented in 1997 as a tribute to the ultimate guitar great, this
Jimi Hendrix
statue can be found on the Broadway Avenue in the Capital Hill/Broadway area of his hometown of Seattle.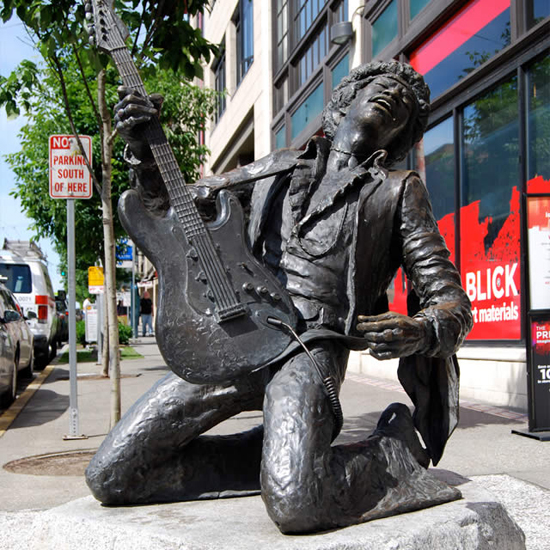 Freddie Mercury
Overlooking the Lake Geneva in Montreaux, Switzerland, this statue of
Freddie Mercury
serves a somewhat of a perfect reflection of Mr. Mercury's greatness.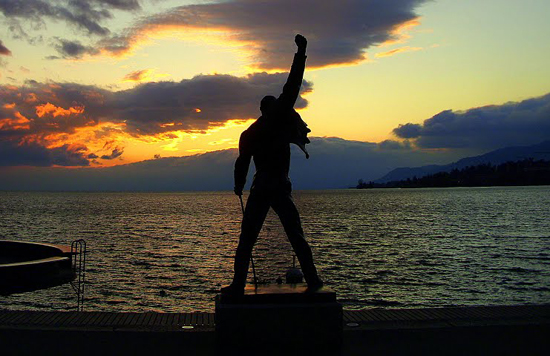 All copyrights to their respective owners. .