Delicious Fat Bombs Recipes for Keto or Low Carb Diets
If you like fat bombs, this post is for you. Keto dieters and low carb dieters rejoice—you have 33 new fat bombs to try thanks to this awesome round-up!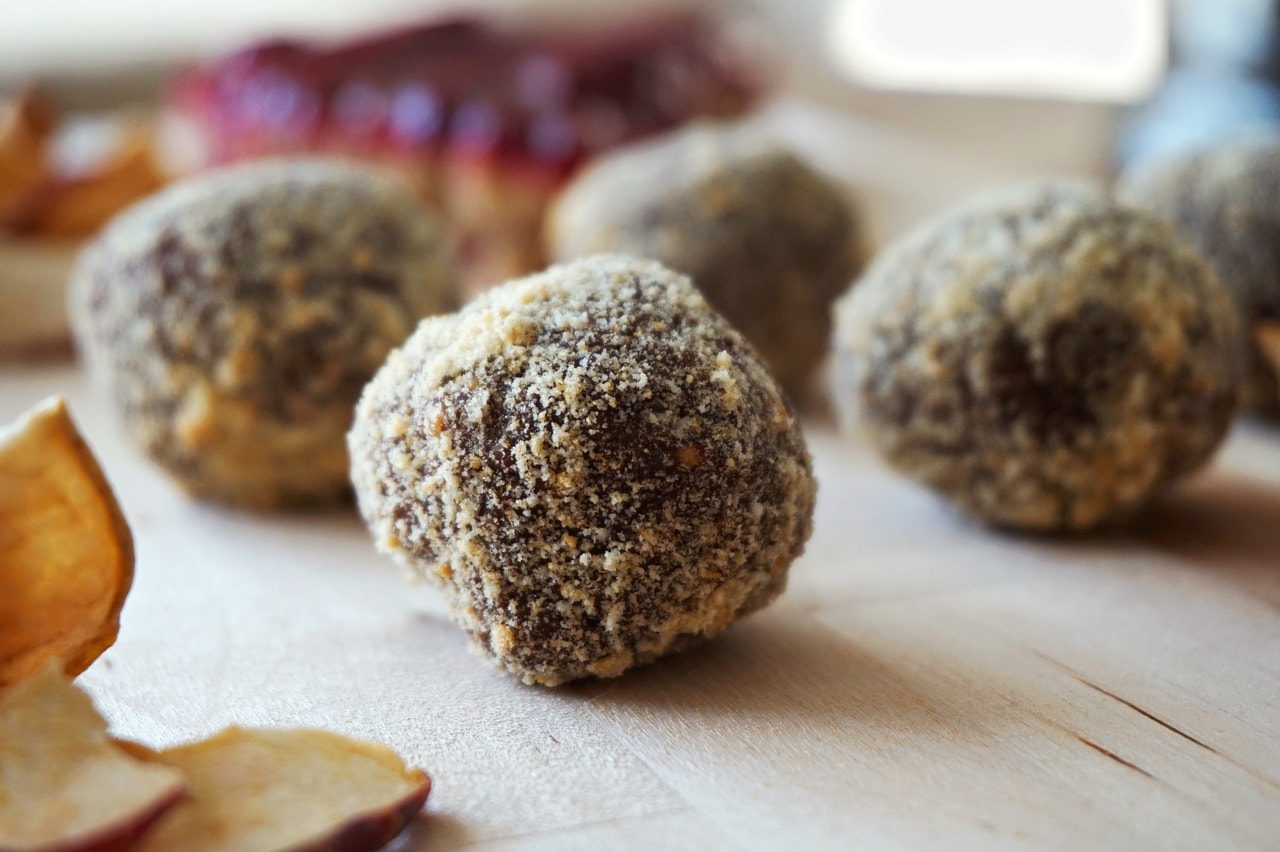 Are you ready for some fat bombs?! I've rounded up a whopping 33 fat bombs recipes that are going to blow. your. mind. From peanut butter fat bombs to red velvet fat bombs to almond pistachio fat bombs, I'm pretty sure this post contains some of the most delicious fat bombs out there right now. Go ahead and try all 33!
If you've landed on this post and aren't exactly sure what a fat bomb is, it's a recipe (often sweet, but not sweetened with sugar!) that is high in healthy fats and low in carbs. They're especially popular in keto diets (high fat, low carb), but many people following traditional low carb diets love them too.


No Bake Chocolate Peanut Butter Fat Bombs
I've been seeing a lot of pins on Pinterest for recipes on No Bake Oatmeal Power Bites. I wanted to create a keto friendly version, with a similar texture in mind. Because they're no-bake, they're extremely simple to create and don't take much time or effort. Instead of using regular peanut butter, we opt to go with the powder due to the absorptive properties.
The PB Fit powder really ties it all together, balancing the sweetness and chocolate out with a creamy and nutty flavor. The hemp seeds really give a great chewy feel, just like how oats would behave in a similar recipe. This is my first time using hemp seeds in a recipe, but it definitely won't be the last – the texture and flavor alone have given me so many ideas!
Lastly, the coconut on the outside is just the cherry on top, so to speak. The crunchiness and slight sweetness, creating a harmony that you can't get anywhere else. Crunchy, chewy, creamy, and chocolatey – all in one portable, delicious, and fat-filled snack.
THE PREPARATION
1/2 cup Coconut Oil
1/4 cup Cocoa Powder
4 tbsp. PB Fit Powder
6 tbsp. Shelled Hemp Seeds
2 tbsp. Heavy Cream
1 tsp. Vanilla Extract
28 drops Liquid Stevia
1/4 cup Unsweetened Shredded Coconut
THE EXECUTION
1. Mix together all of the dry ingredients with the coconut oil. It may take a bit of work, but it will eventually turn into a paste.
2. Add heavy cream, vanilla, and liquid stevia. Mix again until everything is combined and slightly creamy.
3. Measure out unsweetened shredded coconut on to a plate.
4. Roll balls out using your hand and then roll in the unsweetened shredded coconut. Lay on to a baking tray covered in parchment paper. Set in the freezer for about 20 minutes.
5. Enjoy!
This makes a total of 8 No Bake Chocolate Peanut Butter Fat Bombs. Each fat bomb comes out to be 208 Calories, 20g Fats, 0.8g Net Carbs, and 4.4g Protein.
No Bake Choco PB Fat Bombs Calories Fats (g) Carbs (g) Fiber (g) Net Carbs (g) Protein (g)
1/2 cup Coconut Oil 960 112 0 0 0 0
1/4 cup Cocoa Powder 80 2 8 8 0 4
4 tbsp. PB Fit Powder 110 3 8 4 4 10
6 tbsp. Hemp Seed 340 26 6 5 1 20
2 tbsp. Heavy Cream 100 10 0 0 0 0
1 tsp. Vanilla Extract 5 0 0 0 0 0
1/4 cup Unsweetened Shredded Coconut 71 7 3 2 1 1
Totals 1666 160 25 19 6 35
Per Fat Bomb ( /8 ) 208.3 20.0 3.1 2.4 0.8 4.4