These Almond Butter Fat Bombs are very easy to make AND they're lick-the-bowl-delicious! With only 4 ingredients and less than 2 net carbs, you HAVE to try them the next time you need a sweet fix.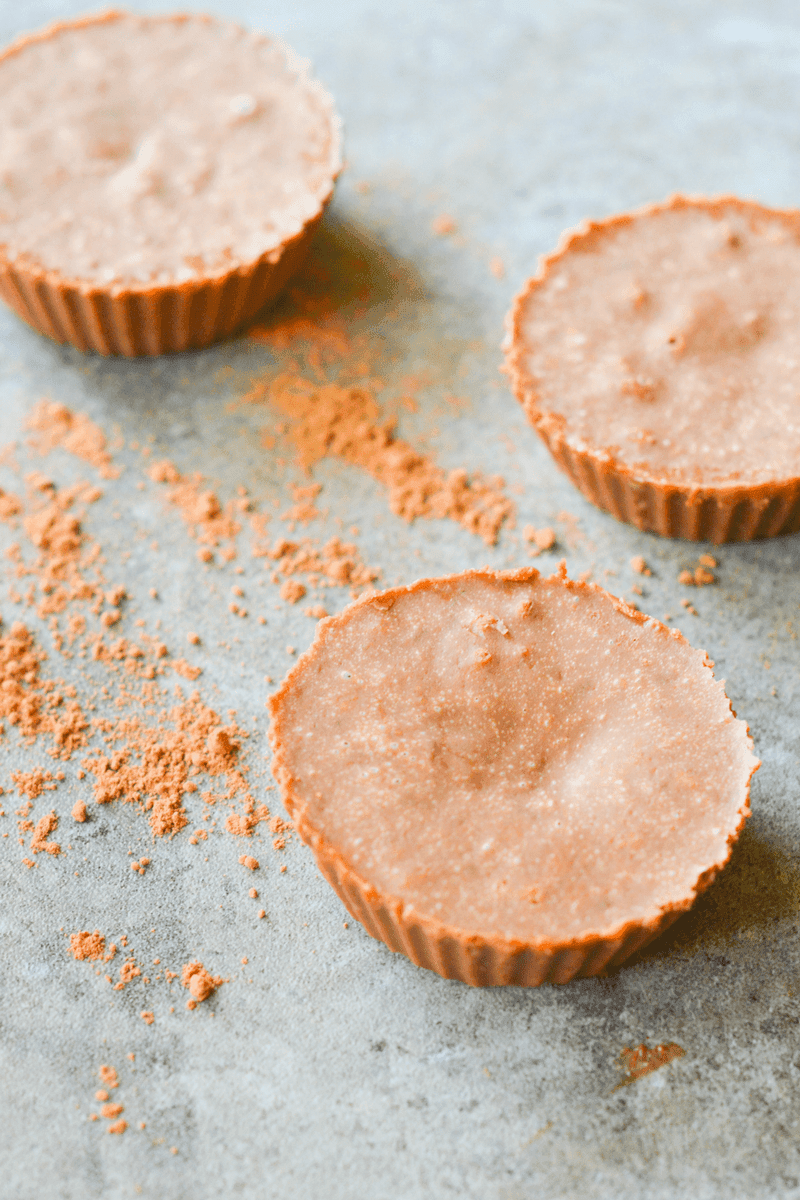 Carbs are a limit.

Protein is a goal.

Fat is a lever.

When you're following a ketogenic diet and tracking your macros carefully, those three lines are hugely important to your success.

Let me explain.

You don't want to go over your daily allotted carbs. You don't have to hit your carbs, and it's perfectly fine to stay under.

Example: if every day you're allowed 20g of carbs, you don't HAVE to reach that. You could even end the day with 5g if you're satisfied.

You WANT to hit the right amount of protein. This helps you to NOT lose muscle when you're losing weight. Don't go over it. But try to hit it.

Example: if every day you're allowed 90g of protein, plan your meals to get as close to 90g as possible. Don't go out and eat a whole cow, but don't skimp on the bacon either.

Fat. Fat is the tough one. People get hung up on how much fat to eat because eating fat to lose fat is one of the Keto mantras everyone spouts off. But eating too much fat, even on a Keto diet, can stall your success.

Example: if you're allowed 120g of fat every day, and you only hit 80g but you're done eating and you're NOT hungry, it's perfectly okay to stop eating. Many people advise only eating as much fat as necessary to satiate you. Fat keeps you full.

So I struggle with fat bombs. They're great. They're absolutely delicious. They feel like you're cheating…but they make it easy to go overboard if you're either not tracking, or lack self-control…largely because most fat bombs are not low calorie treats.

I usually give the nutritional info later, but since we've been talking about macros in such depth I wanted to make the nutrition clear according to how I made these Almond Butter fat bombs, with the ingredients I used.

For ONE fat bomb you can expect:

189 Calories

3.2g Protein
19.1g Fat
3.6g Total Carbs
2.2g Fiber
1.4g NET Carbs

So the macros are really solid for a ketogenic diet, and this treat is as yummy as it is gorgeous…just be careful to not overdo it.

Also: I'm not a doctor or health professional. Be sure to consult yours and do your own research! It's important for you to know truths because you know them, not because I told you them.

On to the yummy!

ALMOND BUTTER FAT BOMBS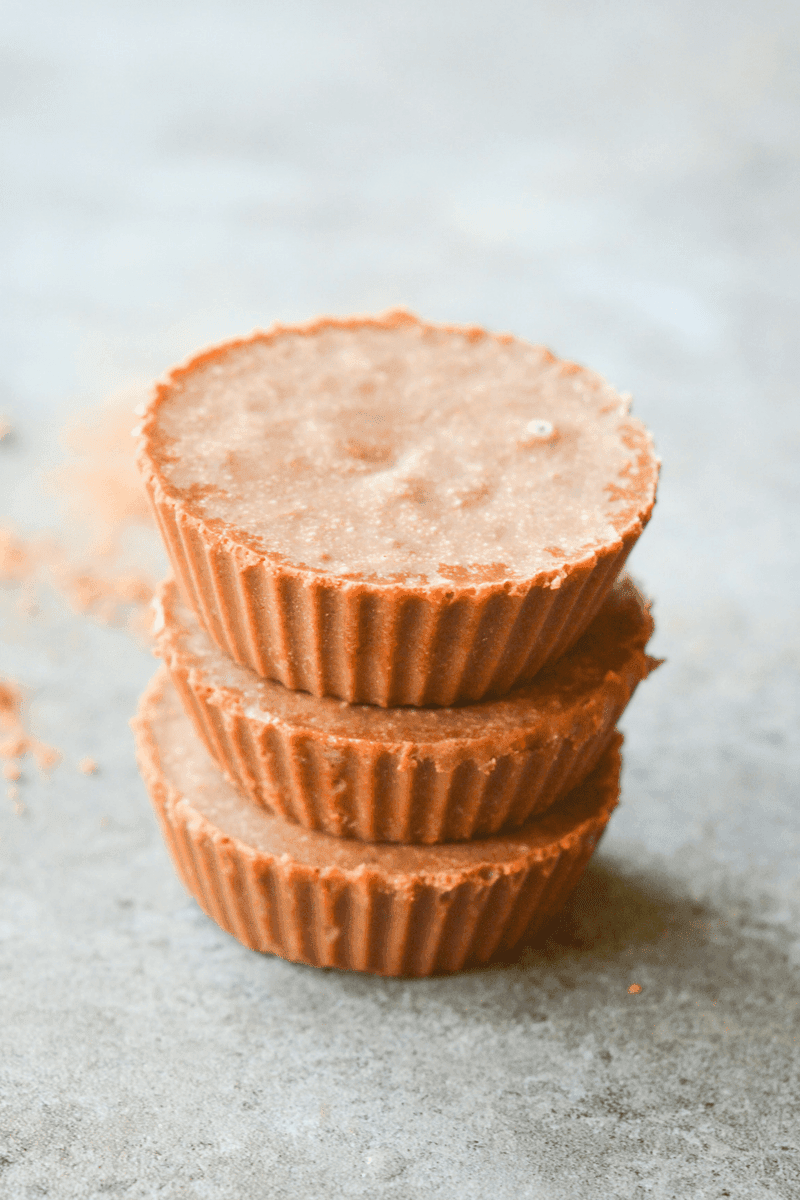 Check these bad boys out!

They are a perfect blend of almond, coconut, and chocolate. Biting into one is kind of reminiscent of the taste of an Almond Joy.

They're super delicious.

All you need to make them are Almond Butter, Coconut Oil (I used unrefined to get the coconutty flavor), Sweetener (I used Swerve), and Cacao Powder!

I also use these silicone baking cups (affiliate) from Amazon to make them. Easy use, easy cleanup. Win-win.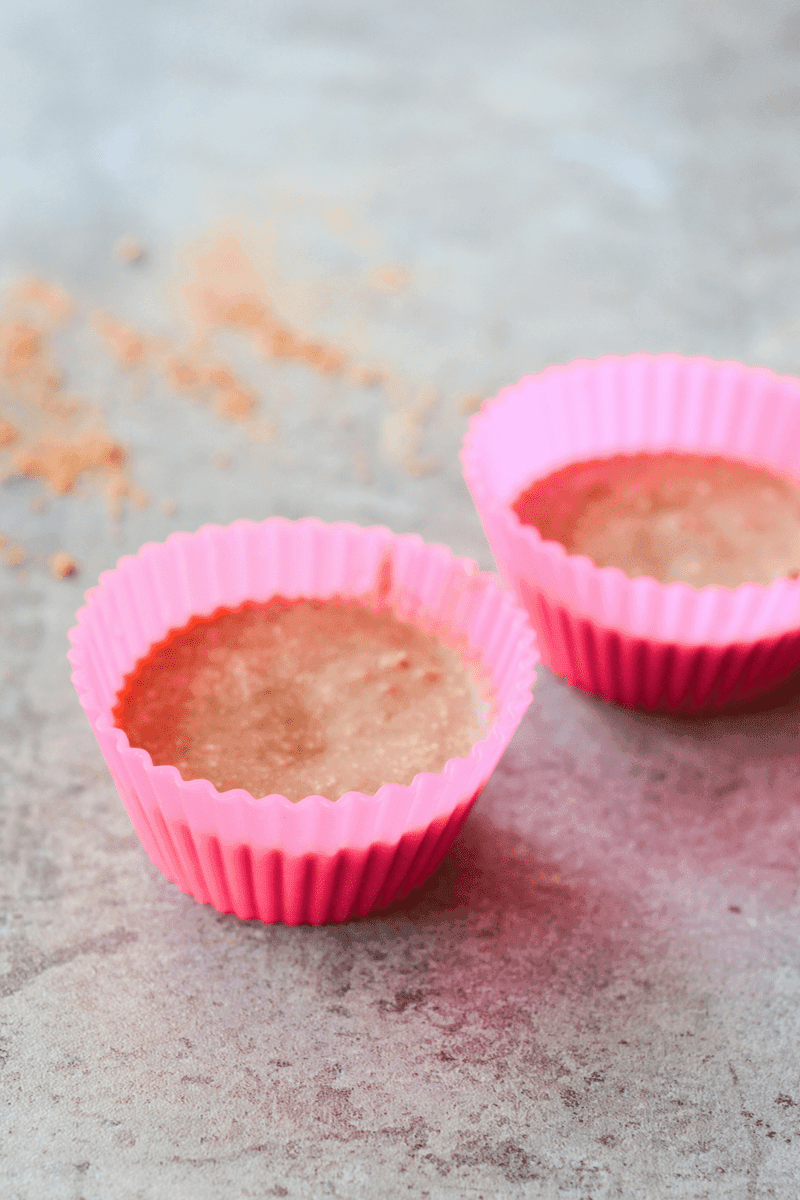 One of the things I like best about this recipe is once they set, they shouldn't melt quickly like some other fat bombs I've made. Looking at you, you delicious chocolate peanut butter cheesecake bites!

EASY ALMOND BUTTER FAT BOMBS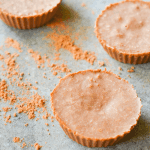 These Almond Butter Fat Bombs are very easy to make AND they're lick-the-bowl-delicious! With only 4 ingredients and less than 2 net carbs, you HAVE to try them the next time you need a sweet fix.

Prep Time: 5 Minutes
Total Time: 5 Minutes
Yield: 6 Fat Bombs

ingredients

1/4 Cup Almond Butter

1/4 Cup Unrefined Coconut Oil

2 Tbsp Cacao Powder

1/4 Cup Erythritol (I use Powdered Swerve)

instructions

Mix together almond butter and coconut oil in a medium bowl

Microwave for 30-45 seconds

Stir until smooth

Stir in erythritol and cacao powder

Pour into silicone molds

Refrigerate until firm

notes

Please note that I am not a certified nutritionist. Any nutritional information that is discussed or disclosed in this post should only be seen as my best amateur estimates based on NET carbs. If nutrition is important to you, I highly encourage you to verify any data you see here with your favorite nutrition calculator.

nutrition
Serving Size: 1 Fat Bomb
Calories: 189
Fat: 19.1 g
Carbohydrates: 3.6g Total Carbs, 1.4g NET Carbs
Fiber: 2.2g
Protein: 3.2g