7 Women's March 2018 Alternatives If You Can't Attend In Person
Mario Tama/Getty Images News/Getty Images

The second annual Women's March, headquartered in in Las Vegas, Nevada, is just days away. On Jan 21. hundreds of thousands of women will participate in Women's March 2018 either in Las Vegas or in sister marches throughout the country. For those physically or financially unable to attend Women's March 2018, there are several alternatives that you can do that are just as important.
This past year has shown us that protest take different forms. From kneeling during the national anthem to wearing black at award shows, folks have been creative with how they peacefully resist injustice and inequality. Speaking out in whatever way you choose is a revolutionary act. No matter how you express your views, it's important that you do not remain silent in this tumultuous political environment. Desmond Tutu, an anti-apartheid and human rights activist, once said, "If you are neutral in situations of injustice, you have chosen the side of the oppressor."
There are so many ways to protest and resist, so don't feel bad if you can't beat the Women's March. "Showing up" means doing the work of resisting a racist, patriarchal society, and you can do that from home. These alternatives to attending the Women's March can work if you're unable to go this weekend, or if you want to carry your protest through 2018.
1. Share Information on Social Media
Digital activism is a powerful way to engage with the issues you care about. Many people use social media to keep up with issues, learn about events, and share new information. So if you can't make it to the Women's March, sharing information online is still really useful.
2. Call Your Representatives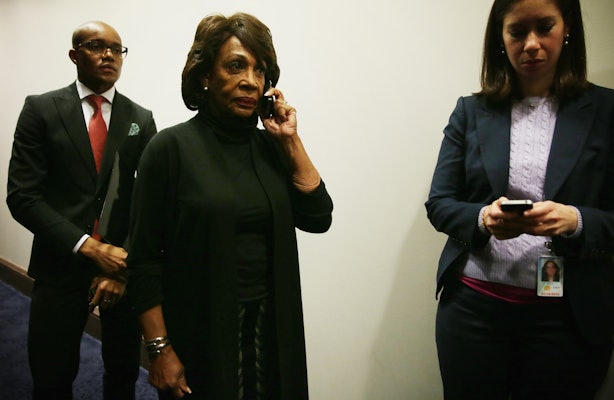 Alex Wong/Getty Images News/Getty Images
Your representatives have the power to pass or block legislation that will impact you and the rest of the country for years to come. Give them a call to let them know what issues matter to you. You can look up your representative's phone number
here
.
3. Donate To Organizations That Support Women
There are so many organizations out there that are led by women who are helping other women, and they all need money to continue making a difference in their communities.
Donating to these organizations
is a great way to show solidarity.
4. Volunteer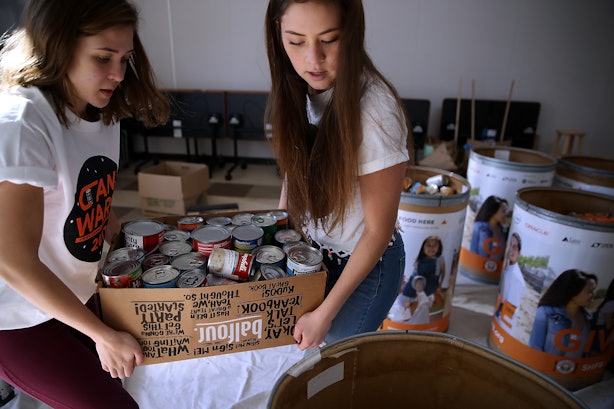 Justin Sullivan/Getty Images News/Getty Images
Local organizations are always looking for new volunteers. This year, consider finding one non-profit whose mission aligns with your values, and volunteer for them regularly. You can find places to volunteer based on your interests and location
here
.
5. Make A Vision Board
Giphy
Do you envision a feminist future? Make a vision board that includes quotes from badass feminists. It can serve as a source of inspiration for you each day.
6. Get Involved In Your Local Government
Since the 2016 election, we've seen a surge in women and people of color running for local office, and they need our support. Getting involved in local politics can mean everything from donating, campaigning, and volunteering. Every little bit helps. Check out
EMILY's List
to get connected to women running for office in your area.
7. Boycott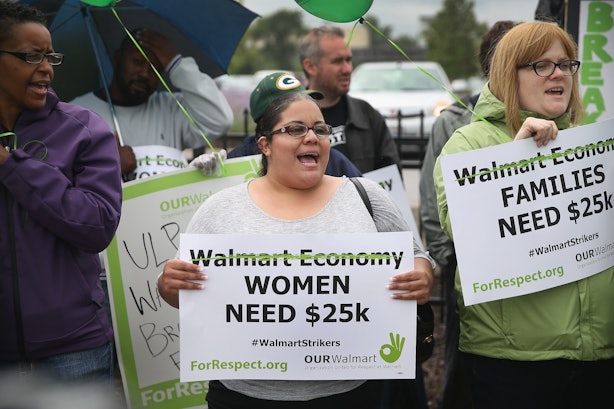 Scott Olson/Getty Images News/Getty Images
Know a company that doesn't pay women fairly? Organize a boycott them. Most companies care about their bottom-line. Not giving them your money sends a clear message that they need to change their company policies or risk losing more customers.

These ideas are all ways to show solidarity with the women participating in Women's March 2018. Even if you can't attend a march, your voice is still powerful and necessary.